Fish - Dolomite Spirit Animal
Regular price
Sale price
$8.00 USD
Unit price
per
Sale
Sold out
Fish meaning, spiritual and symbolic, is usually directly related to the importance of the Water Element. You can associate Fish Spirit Animal and Fish symbolism with the power of delving deep into the realm of emotions and the subconscious and connection to the Divine feminine, fertility, sexuality, healing and relationships.
Among the Norse, Fish represent determination and flexibility. Fish can also represent our independence and our need to connect with others intimately and in groups. This is best embodied by the symbolism of Pisces, the Astrological sign depicted as two Fish swimming in opposite directions. Pisces, and people with Fish Totem energy, desire independence but they also crave deep and meaningful connection. They know that boundaries and separation are an illusion. Water doesn't allow for separation, it connects everything.
Yet they also have a deeply imaginative nature, suggesting the balance of the mental capabilities of the cognitive realm and the deeper emotional nature of the subconscious and watery realm.
Fish may ask you to reconcile conflicting inner drives or to maintain your independent sense of intuition even as you may need to be part of the community. The link between Fish and intuition is also established with the connection between Water and Fish with the Sacral Chakra and therefore also with security, emotional healing, nurturing and emotional foundation.
Fish Spirit Animal can help us, through understanding the larger spiritual meaning, to remember that we are all connected on the deeper emotional levels. That no matter our differences, we can all empathize with each other on a purely emotional level.
You will receive one dolomite figurine with your purchase. Colors may vary.
Share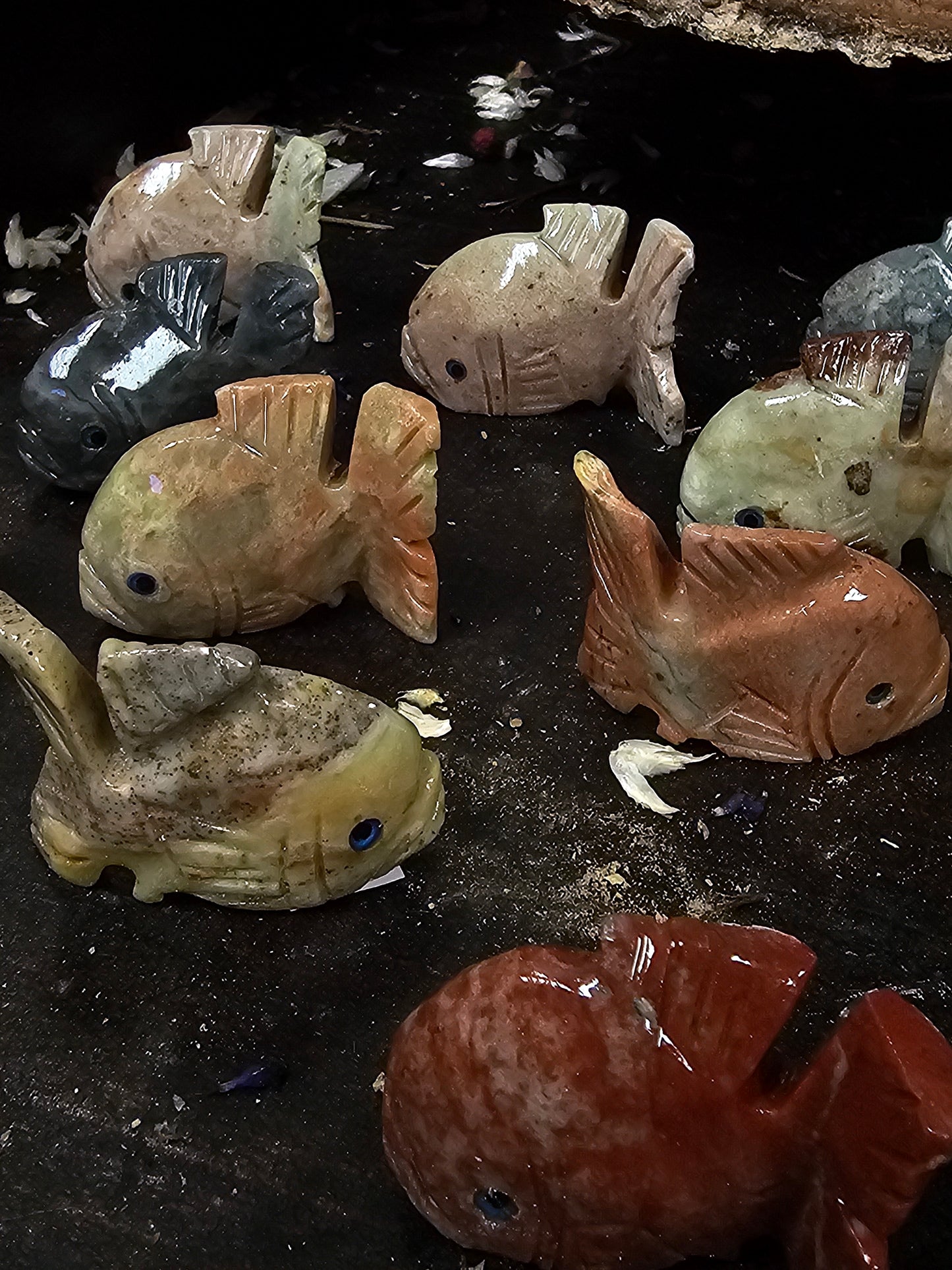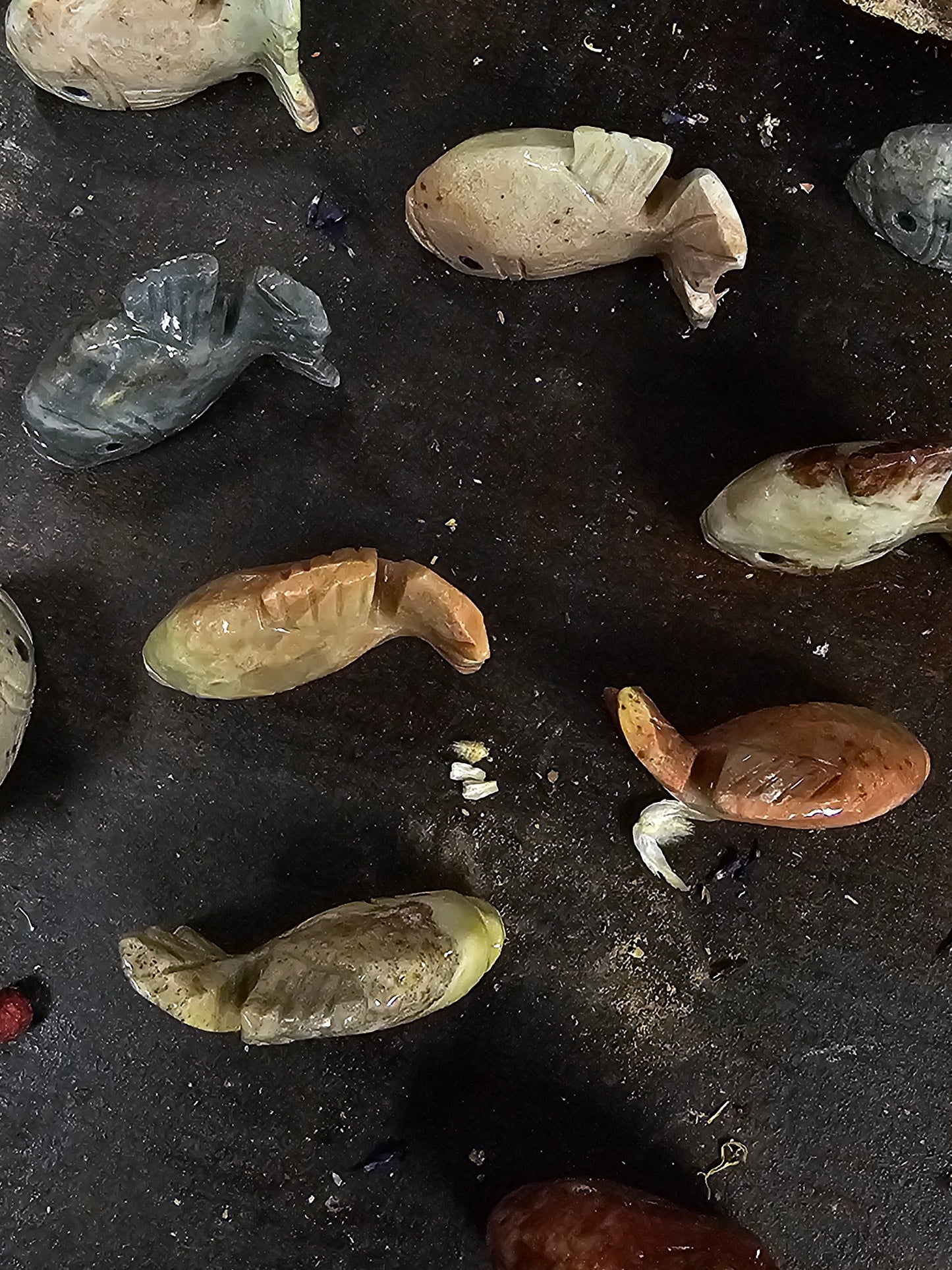 Shipping, Pick-Up, and Local Delivery

Select from affordable carbon-neutral shipping options, local same-day delivery for Woonsocket, RI and Blackstone, MA residents, or select free in-store pickup at our Park Ave location. If you select pickup, an email will be sent to you when your order is ready for pickup. Pickup is available any time during normal business hours.

Make A Difference With Your Order

For every order over $20, we will plant 1 tree through our partnership with Sprout. For every PRIDE product purchase, we will donate 100% of its proceeds to Youth Pride RI, Inc. For every Supports Africa product, we will donate 100% of the proceeds to the children of Kenya through Humanium. For every Wolf Fur purchase, we will donate 50% of proceeds to the Southern Ohio Wolf Sanctuary.
Sprout Total Count Banner Will Appear Here After Save