Labradorite (Tumbled)
Regular price
$5.00 USD
Sale price
$4.00 USD
Unit price
per
Sale
Sold out
♥ Transformation ♥ Promotes psychic abilities ♥ Strengthens our will ♥ Stimulates imagination ♥ Calming
Chakras - Throat Chakra, Third Eye Chakra, Crown Chakra
Zodiac - Leo, Scorpio, Sagittarius
Planet - Uranus
Element - Water
Vibration - Numbers 6 and 7
Typical colors - Pale green, blue, colorless, grey-white: with iridescent blue or gold flashes
A stone of transformation, Labradorite is a useful companion through change, imparting strength, and perseverance.  It balances and protects the aura, raises consciousness, and grounds spiritual energies.  Excellent for strengthening intuition - promoting psychic abilities.  Powerful in revealing the truth behind illusions, Labradorite banishes fears and insecurities and strengthens faith in the self and trust in the universe.  It stimulates the imagination and calms an overactive mind, developing enthusiasm and new ideas.
Labradorite is said to treat disorders of the eyes and brain, stimulates mental acuity, and relieves anxiety and stress.  It may regulate metabolism, balances hormones, and relieves menstrual tension.  Labradorite may treat colds, gout, and rheumatism, lowers blood pressure, and aids in digestion.
Approx. 1.2" to 1.8" per stone

Imported from Madagascar
Disclaimer: These statements have not been evaluated by the Food and Drug Administration. This product is not intended to diagnose, treat, cure or prevent any disease. 
Sold as a Curio. For external use only.

 Not for consumption. 
Share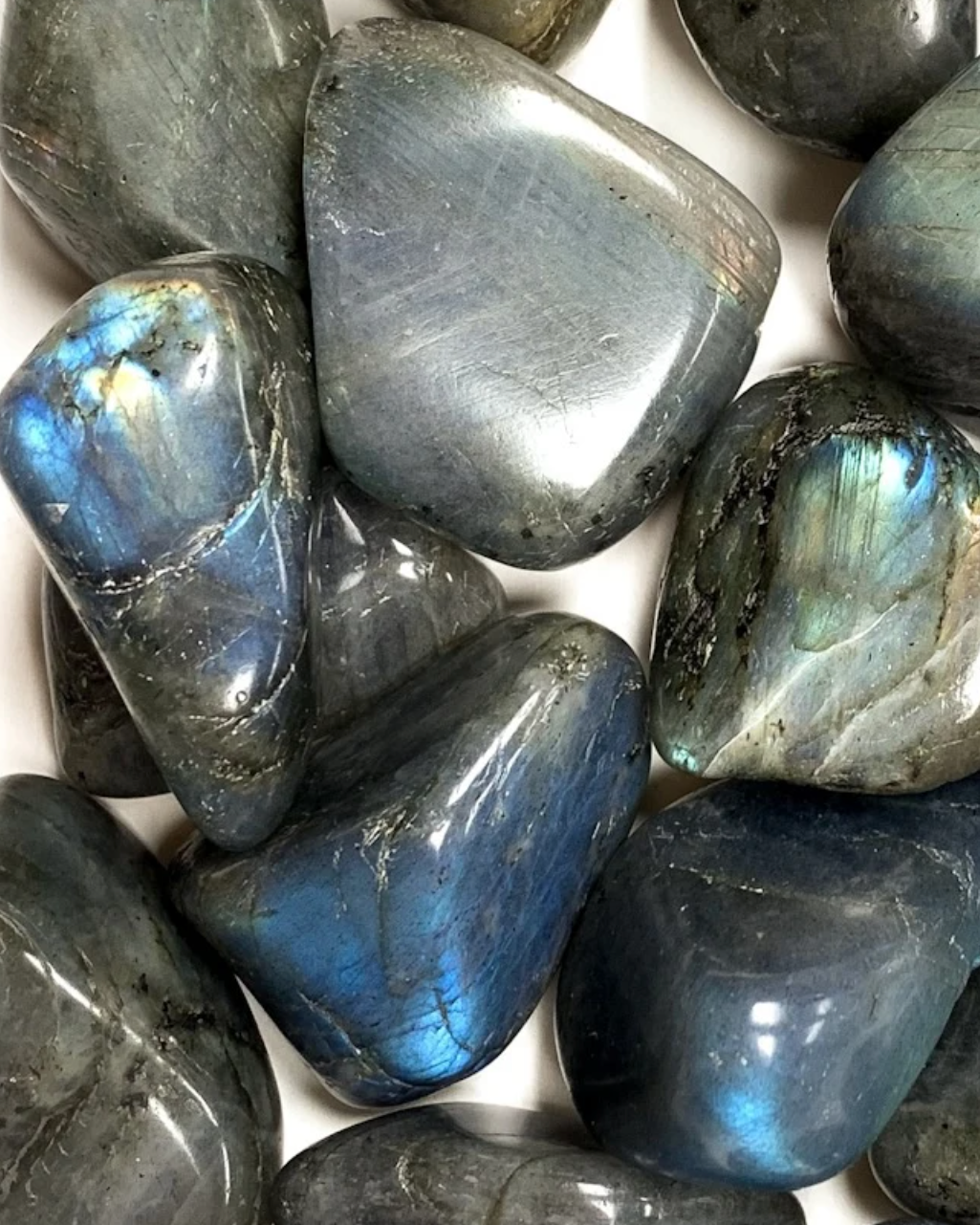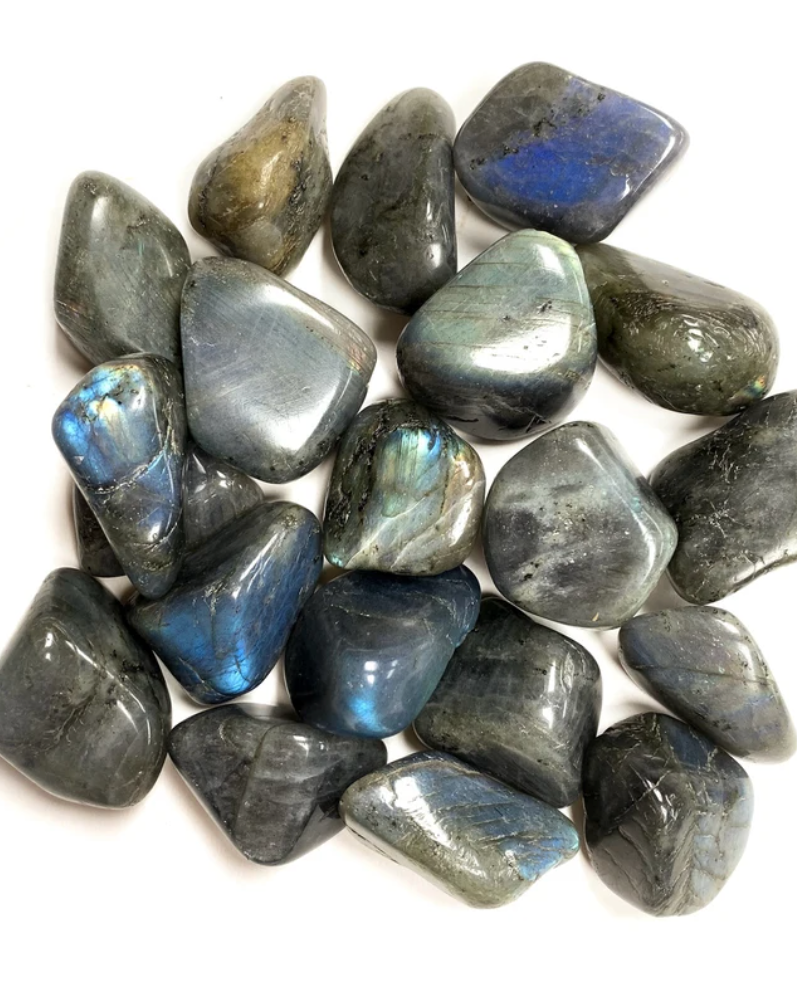 Shipping and Pick-Up Options

Select from affordable carbon-neutral shipping options or select free in-store pickup at our Woonsocket location. If you select pickup, an email will be sent to you when your order is ready for pickup. Pickup is available any time during normal business hours.

Make A Difference With Your Order

For every order over $20, we will donate enough to plant one tree through our partnership with a great organization. You can also choose to plant a tree with any order for only $1 at checkout through our other partnership.