Selenite Charging Plate
Regular price
$20.00 USD
Sale price
$15.00 USD
Unit price
per
Sale
Sold out
These charging plates are excellent to place your tumbled and raw stones on to cleanse and charge them with the powers of selenite. Additional stones in the photographs are not included. The price is for one charging plate.
SELENITE
♥ Serenity ♥ Purification ♥ Peace ♥ Meditation ♥ Universal consciousness ♥ Clarity of thought ♥ Purity of heart ♥ Universal love ♥ Integrity ♥ Spirituality ♥ Psychic development ♥ Forgiveness ♥ Positive thoughts
Energy: Receptive
Chakra: Crown
Planet: Moon
Element: Water
Powers: Energy, reconciliation
Deities: Moon Goddesses

Magickal uses: fine vibration and brings clarity of mind, anchors the "light body" to the earth vibration, reconciliation between lovers, enhances and lends energies to the beholder, used for charging other crystals, placed around the home ensures a peaceful atmosphere, assists judgment and insight, aids in seeing the deeper picture, powerful disperser and stabilizer for erratic emotions

Selenite is a crystalline variety of the mineral gypsum. It is a very soft mineral that can be easily scratched with a fingernail and therefore not recommended for jewelry. If placed in water, Selenite will revert to gypsum.
Disclaimer: These statements have not been evaluated by the Food and Drug Administration. This product is not intended to diagnose, treat, cure or prevent any disease. 
Sold as a Curio. For external use only.

 Not for consumption. 
Share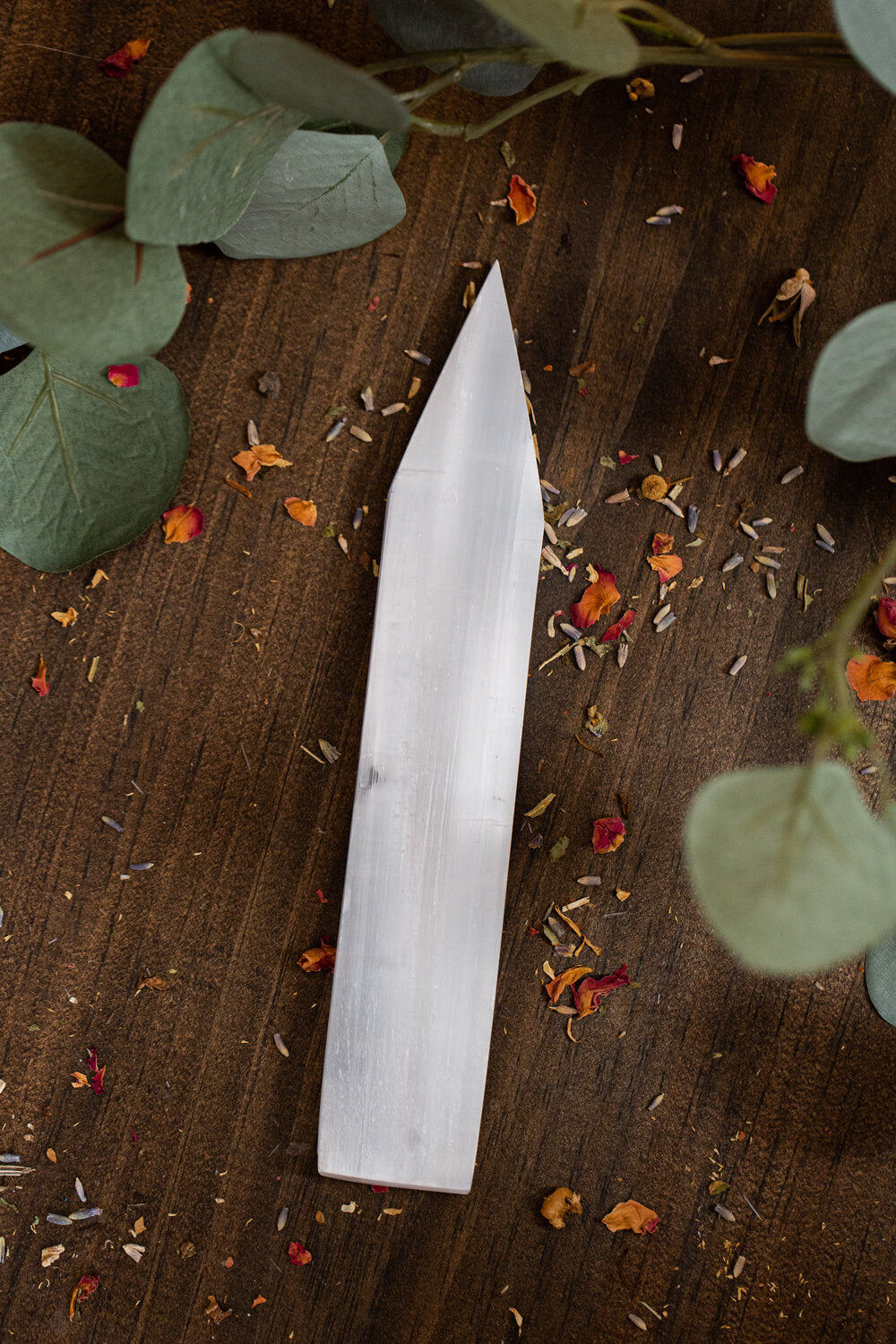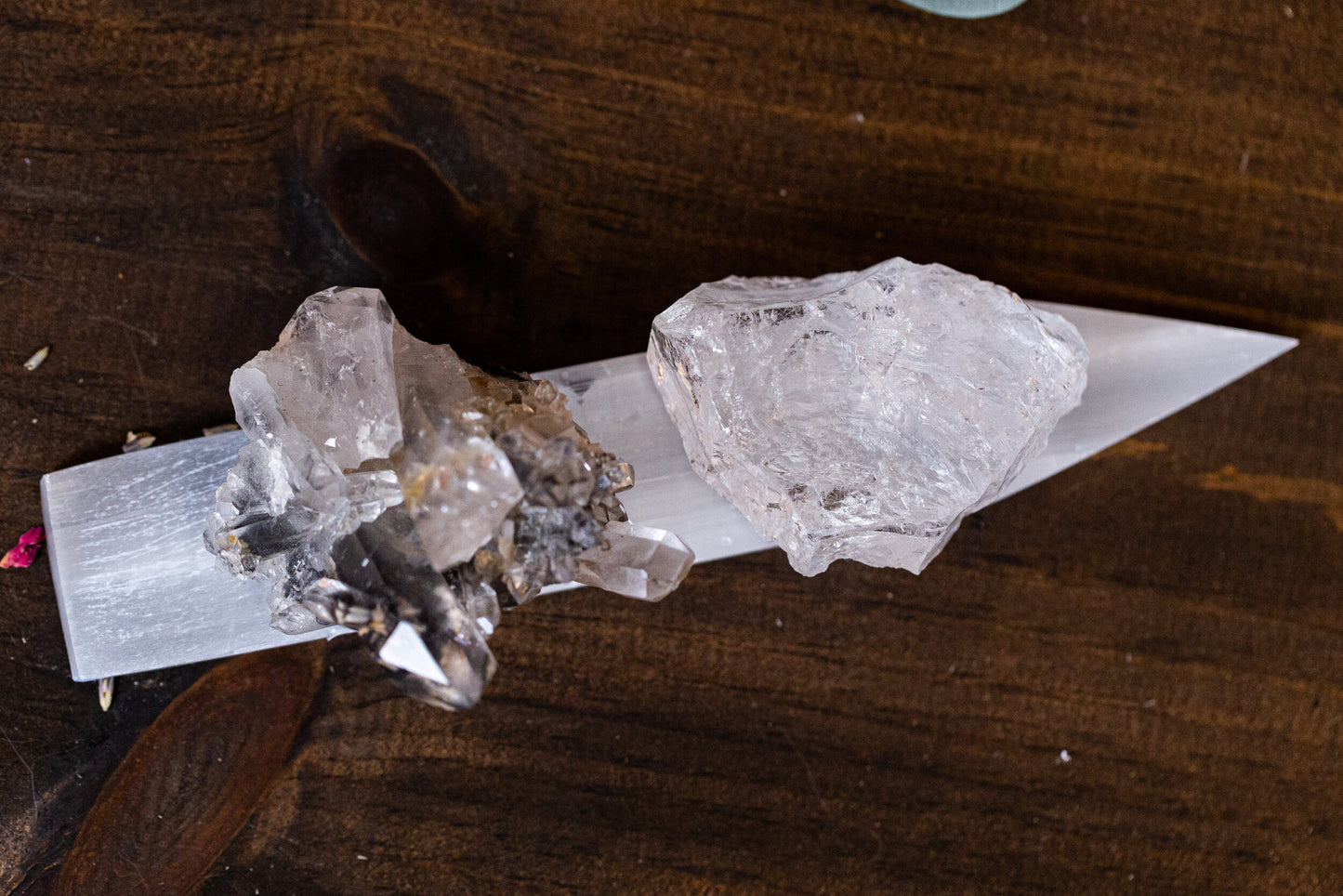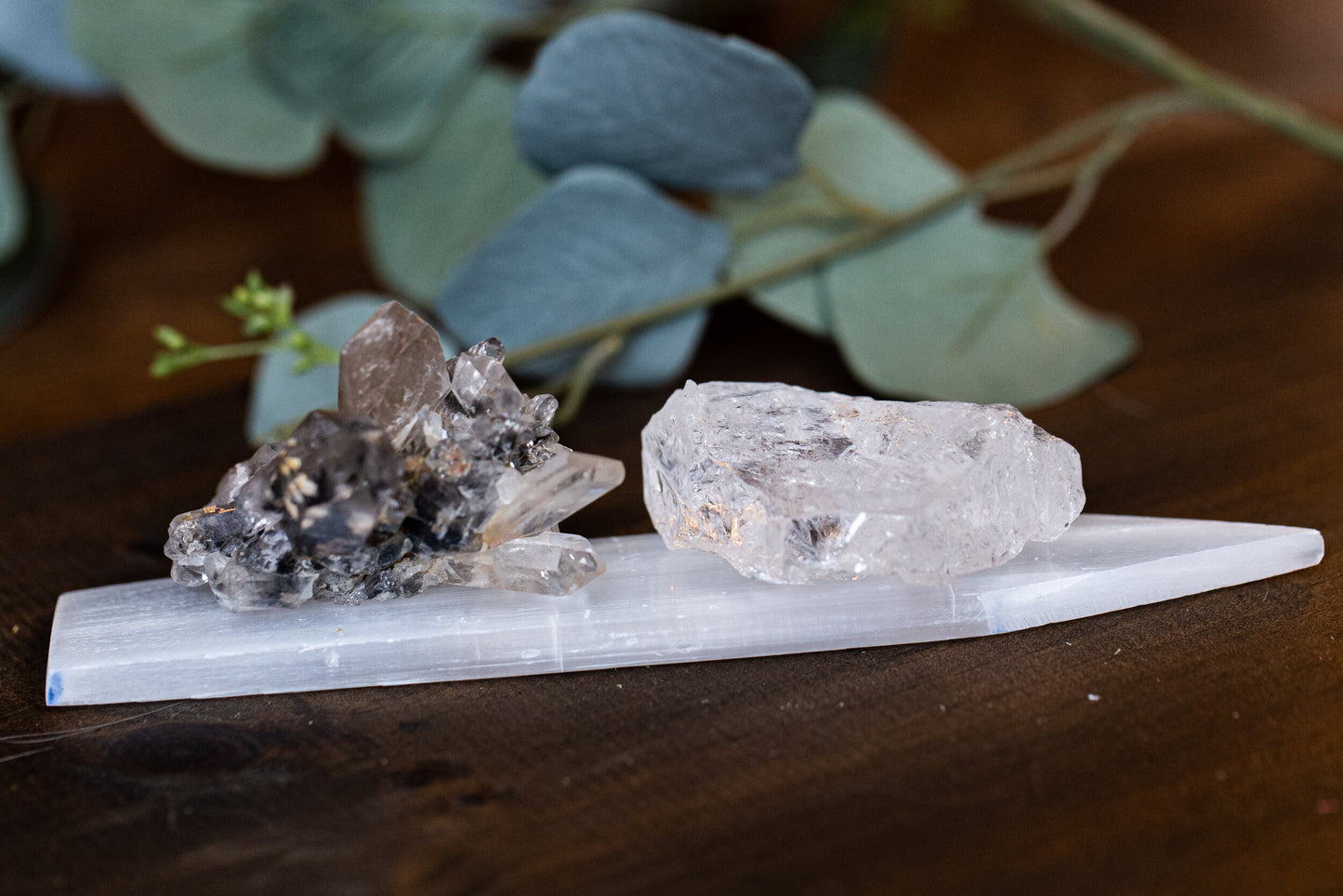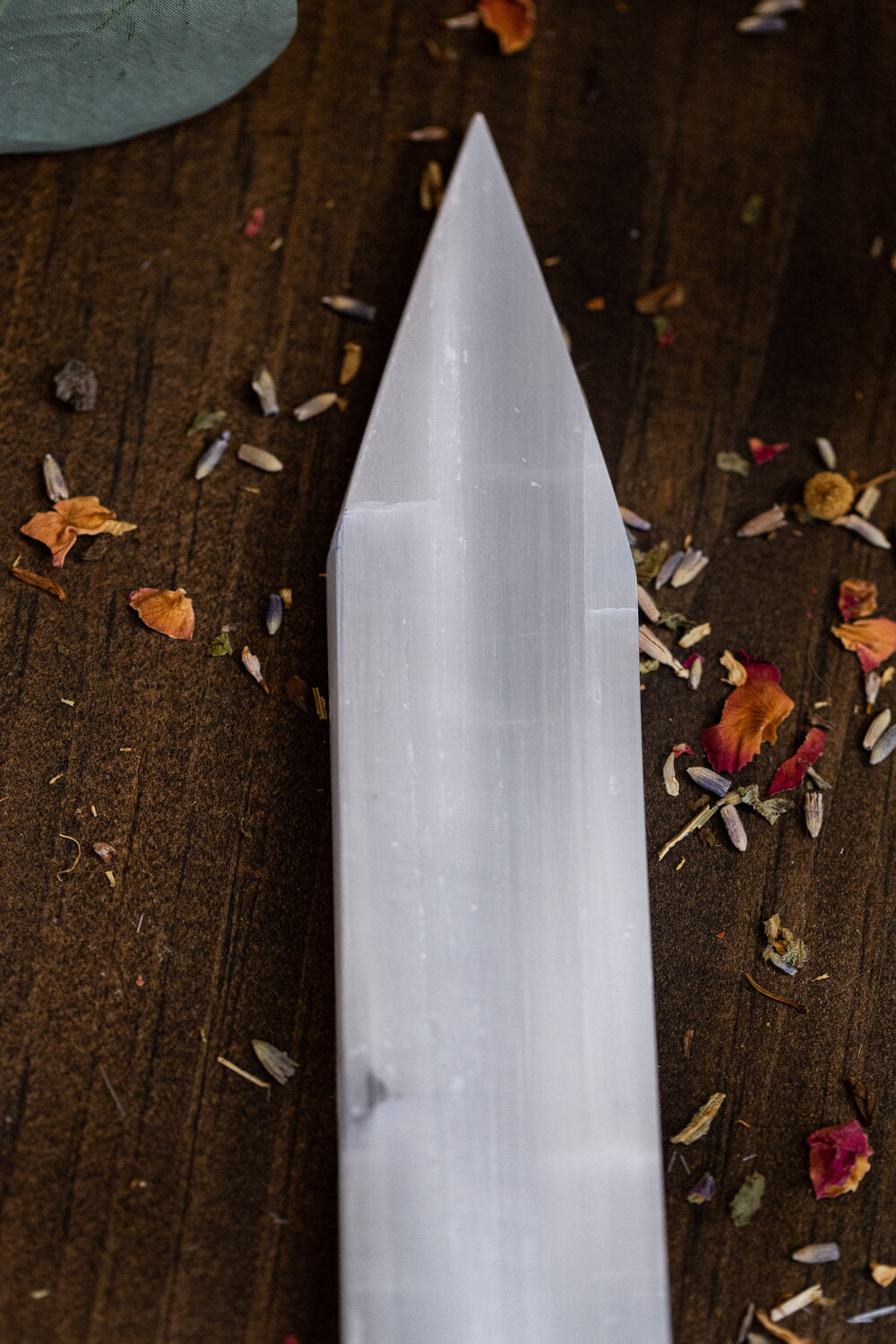 Shipping and Pick-Up Options

Select from affordable carbon-neutral shipping options or select free in-store pickup at our Woonsocket location. If you select pickup, an email will be sent to you when your order is ready for pickup. Pickup is available any time during normal business hours.

Make A Difference With Your Order

For every order over $20, we will donate enough to plant one tree through our partnership with a great organization. You can also choose to plant a tree with any order for only $1 at checkout through our other partnership.