Smoky Quartz (Tumbled)
Regular price
$3.00 USD
Sale price
$2.00 USD
Unit price
per
Sale
Sold out
♥ Serenity ♥ Calmness ♥ Positive thoughts ♥ Calms fear ♥ Lifts depression ♥ Stability ♥ Practicality ♥ Intuition ♥ Pride
Smokey Quartz, also sometimes spelled "Smoky" Quartz, is a natural variety of Quartz.
Chakras - Base Chakra, Solar Plexus Chakra
Zodiac - Scorpio, Sagittarius, Capricorn
Element - Earth/Air
Vibration - Numbers 2 & 8
Typical colors - Brown to black
In addition to the generic healing properties of Quartz, Smokey Quartz is an excellent grounding stone.  It could gently neutralize negative vibrations and is detoxifying on all levels, prompting elimination of the digestive system and protecting against radiation and electromagnetic smog.  Smokey Quartz is said to be able to disperse fear and lift depression and negativity.  It brings emotional calmness, relieving stress, and anxiety.  It may promote positive thoughts and action, and alleviate suicidal tendencies.  Dispels nightmares and manifests your dreams.  Smokey Quartz aids concentration and assists in communication difficulties.
Smokey Quartz could dissolve cramps, strengthen the back, and fortify the nerves.  It is particularly effective for the abdomen, hips, and legs.  It may relieve headaches, back pain, eases muscular spasms.  Smokey Quartz may benefit the reproductive system, the heart, muscles, and nerve tissue.  It is said to regulate liquids within the body and aid the assimilation of minerals.
Each stone is approx. 3/4" to 1"

Imported from Brazil
Disclaimer: These statements have not been evaluated by the Food and Drug Administration. This product is not intended to diagnose, treat, cure or prevent any disease. 
Sold as a Curio. For external use only.

 Not for consumption. 
Share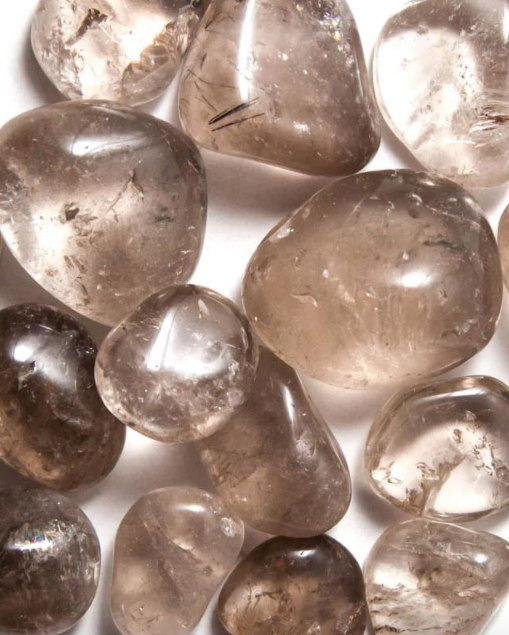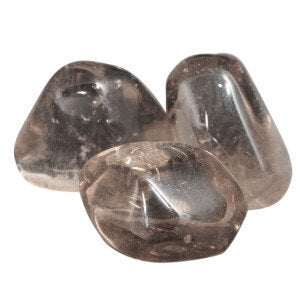 Shipping and Pick-Up Options

Select from affordable carbon-neutral shipping options or select free in-store pickup at our Woonsocket location. If you select pickup, an email will be sent to you when your order is ready for pickup. Pickup is available any time during normal business hours.

Make A Difference With Your Order

For every order over $20, we will donate enough to plant one tree through our partnership with a great organization. You can also choose to plant a tree with any order for only $1 at checkout through our other partnership.