Scandinavian Yule Goat Ornament
Regular price
Sale price
$5.99 USD
Unit price
per
Sale
Sold out
The Yule goat is a Scandinavian/Northern European Yule and Christmas symbol and tradition. Its origin may be Germanic pagan and has existed in many variants during Scandinavian history. Considered one of the oldest traditions in Scandinavia, the Julbock or "Yule Goat" was the bringer of gifts to the household. Having a Julbock in your home is a symbol of "Jul" and a time of good cheer. In the Norse pagan religion, the goat was the conveyance of the gods - early images of Odin in a goat-drawn cart are eerily similar to later depictions of Santa Claus. Modern representations of the Yule goat are typically made of straw.
In towns and cities throughout Sweden during the Christmas season, large goats are constructed out of straw. It is thought that the tradition originated in ancient times, perhaps as a tribute to the god Thor, who was said to ride in a chariot pulled by goats. In Sweden, the goat came to be associated with the Christmas celebration, and the Yule goat is now considered by many to be a companion or counterpart to Santa Claus.
Approx. 3" 
Style and shapes vary
Share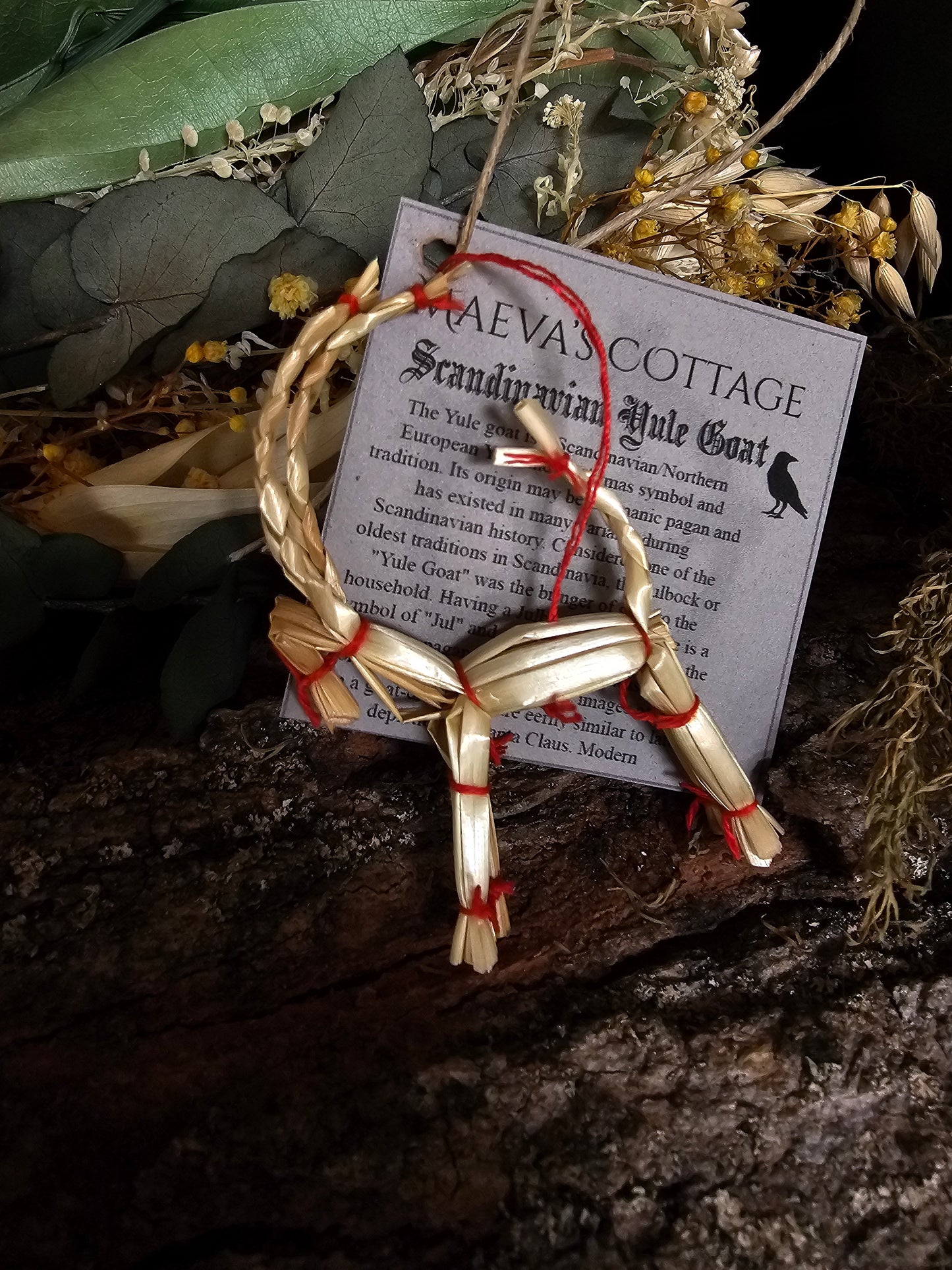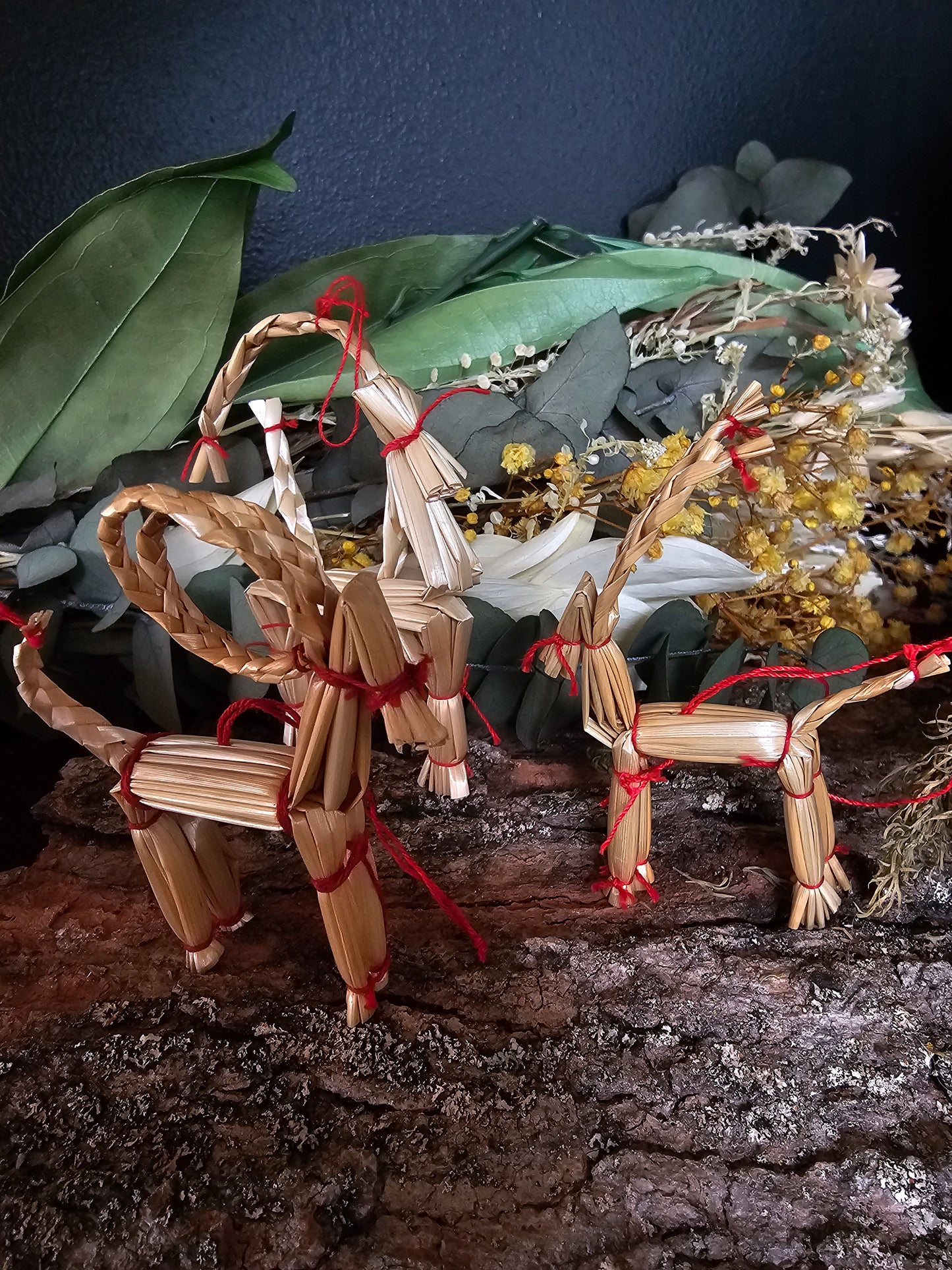 Shipping, Pick-Up, and Local Delivery

Select from affordable carbon-neutral shipping options, local same-day delivery for Woonsocket, RI and Blackstone, MA residents, or select free in-store pickup at our Park Ave location. If you select pickup, an email will be sent to you when your order is ready for pickup. Pickup is available any time during normal business hours.

Make A Difference With Your Order

For every order over $20, we will plant 1 tree through our partnership with Sprout. For every PRIDE product purchase, we will donate 100% of its proceeds to Youth Pride RI, Inc. For every Supports Africa product, we will donate 100% of the proceeds to the children of Kenya through Humanium. For every Wolf Fur purchase, we will donate 50% of proceeds to the Southern Ohio Wolf Sanctuary.
Sprout Total Count Banner Will Appear Here After Save