BLACK CAT Conjure Oil for good fortune, overcoming financial difficulties, bringing happiness and prosperity
Regular price
$8.00 USD
Sale price
$6.00 USD
Unit price
per
Sale
Sold out
Magick doesn't work the same for everyone, therefore we must have options with our technique. Here are some options for use with conjure oils:
Candles: Simply dress the candle with the conjure oil, set your intention, and light. If you're newly involved with candle magick then it's a good idea to study color correspondence so that you use the appropriate color candle for your intention. But if all else fails and you aren't sure which color to use you can use a white candle. 

Mojo/Gris-Gris bag: Conjure oils work great when they are used to dress a mojo or gris-gris bag. Rub a few drops of conjure oil on the bag and carry the bag with you. As time goes on, add a drop as needed to "feed" or "work" the bag until your spell comes to fruition.

Jewelry, crystals, or objects: This method is ideal for protection, attraction, and blessing oils. Visualize your intention, rub a few drops of oil on your favorite piece of jewelry or crystal, and carry the item with you. Money oils can be rubbed on cash, checks, coins, or gambling tools (dice, dominoes, playing cards, poker chips, etc). Protection oils can be rubbed on railroad spikes, horseshoes, brass bells. wooden sticks, brooms, or hamsas and placed around the home. In addition to objects, they can be used to bless or protect your home or vehicle. 

Petitions: Petitions are a common tool in hoodoo and conjure work. Write your petition on whatever material is recommended to you/your choice, rub a few drops of conjure oil on the paper, then place it on your altar or sacred space. Make sure to be as detailed as possible when writing your petition. Also, it's important to meditate at your altar and recite your petition once a day until your work manifests. 

Water: Conjure oils work very well in water spells. Mainly because water is how we communicate with the spiritual realm. 

Plants: This method is ideal for kitchen witches and those that are handy with herbs. Simply pour the conjure oil into a plant or mix in gardening soil. As you do talk to the plant and tell it what you want to see manifest. You'll notice that as your plant blossoms so do your intentions. I highly recommend this method for abundance and money workings. 

Incense, smudges, resins: Dip your incense, smudge, or resin in your conjure oil, set your intention, and light. Be sure to use conjure oils that are safe for this method. 

Dolls and poppets: If you want to do a protection spell for yourself using a doll, you could pack it with materials that symbolize protection, dress it up as a warrior, and rub protection oil on it. Once you are complete, place it on your altar or somewhere in your home. Dolls and poppets are a fun and creative way to bring spells to life. 
These are just a few methods for putting conjure oils to use. My advice is to play around, test things out, and customize the process until you find what works for you. Happy witching!
Share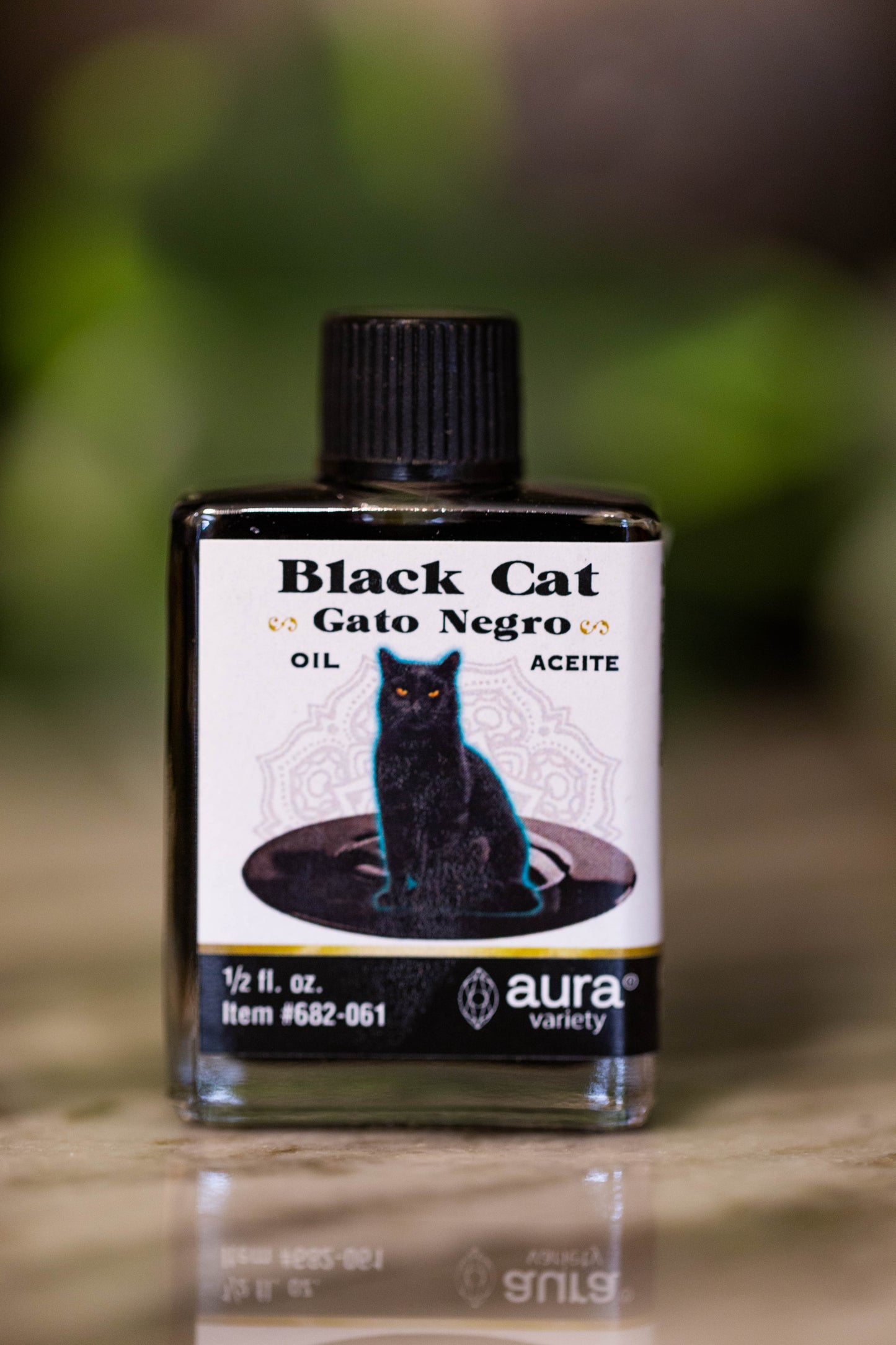 Shipping and Pick-Up Options

Select from affordable carbon-neutral shipping options or select free in-store pickup at our Woonsocket location. If you select pickup, an email will be sent to you when your order is ready for pickup. Pickup is available any time during normal business hours.

Make A Difference With Your Order

For every order over $20, we will donate enough to plant one tree through our partnership with a great organization. You can also choose to plant a tree with any order for only $1 at checkout through our other partnership.