Blue Chert, Small (2 for $1)
Regular price
Sale price
$1.00 USD
Unit price
per
Sale
Sold out
Blue Chert is the diplomat, the analyst, always thinking things through before committing. If you have these traits, you will probably be drawn to Blue Chert simply because your energy is attracted to similar energies. If you are not analytical by nature, chances are you have been attracted to Blue Chert because you are in need of this specific energy in your life at this time.

If you are in a business of any kind, this Chert could be very beneficial to you, especially if you do not have an analytical mind. It will help to create an energy of balance so that you can see all sides before making your decision or choice.

If you get nervous, freeze up or lose your words when speaking in front of people or making that presentation, Blue Chert is the perfect piece to instill a sense of confidence and self-assuredness.

If your blood pressure takes a jump when you have to go to the doctor, dentist, oral surgeon or other medical professional, due to fear or anxiety, carry a piece of Blue Chert with you. Blue Chert will help to ease the anxiety, uneasiness and/or fear you are feeling

And while this goes against the intellectual vibe of the crystal, I am told that Blue Chert encourages us to be less serious, to see the humor in things, to laugh-loudly, to go with the flow.

This is a medium vibration stone, so while it may not take you into a state of meditation, it WILL help to calm the mind from the constant chit chat that goes on in the background. It slows down the rapid thought processes/racing mind. It has the same calming effect as the out breath, the release.

There is a real calmness to this piece. I believe those who face panic attacks, anxiety, PTSD or OCD could benefit from having Blue Chert with them.

Blue Chert will help you to speak your beliefs/thoughts/opinions with clarity, while remaining respectful and open to others, even if they are not the same.

I feel that Blue Chert can instill a sense of respect within each person who works with it. This is very important to us right now. We are all talking, demanding our truth is the one truth, but no one is listening or acknowledging the other. Blue Chert opens up for a true dialogue.

Disclaimer: These statements have not been evaluated by the Food and Drug Administration. This product is not intended to diagnose, treat, cure or prevent any disease. Sold as a Curio. For external use only. Not for consumption.
Share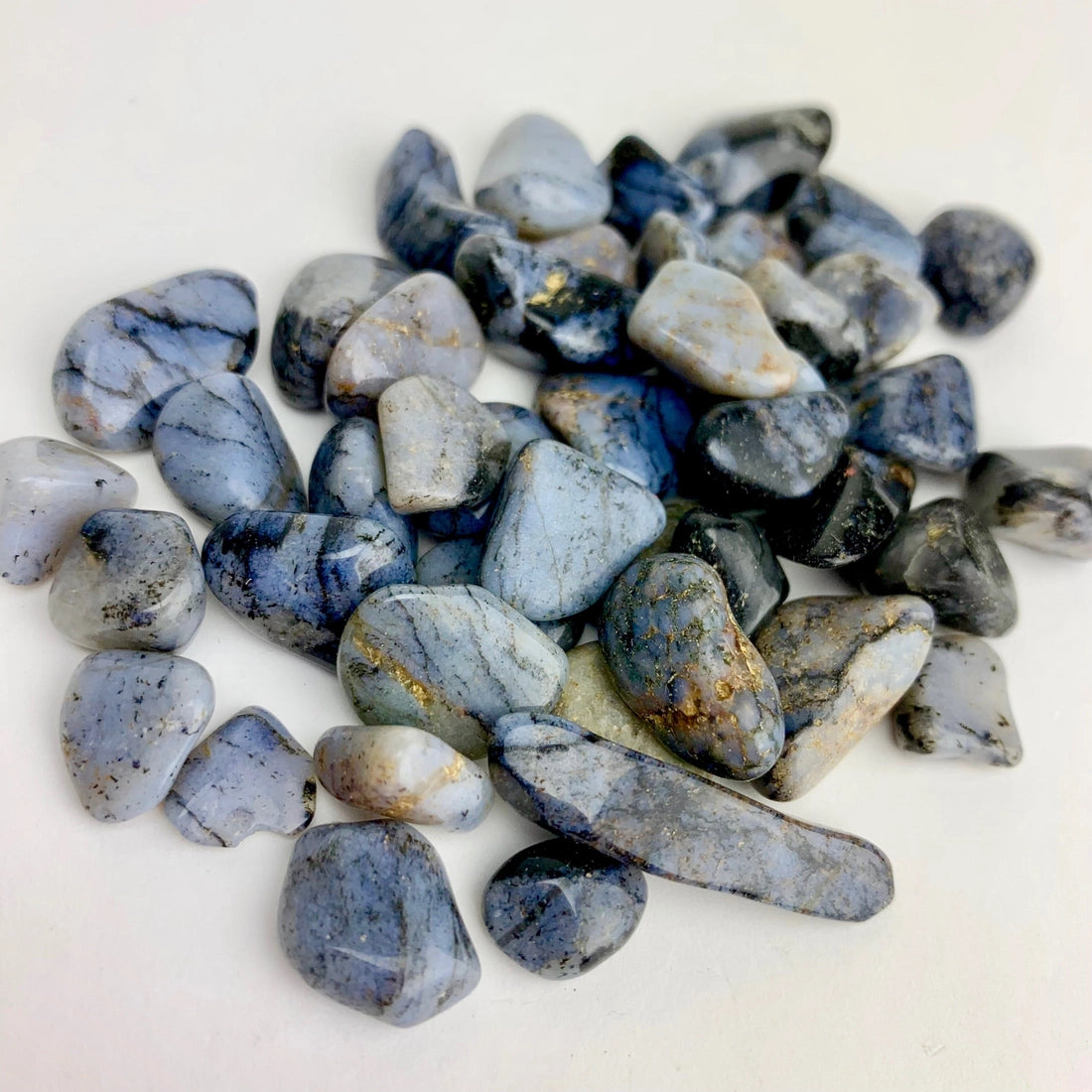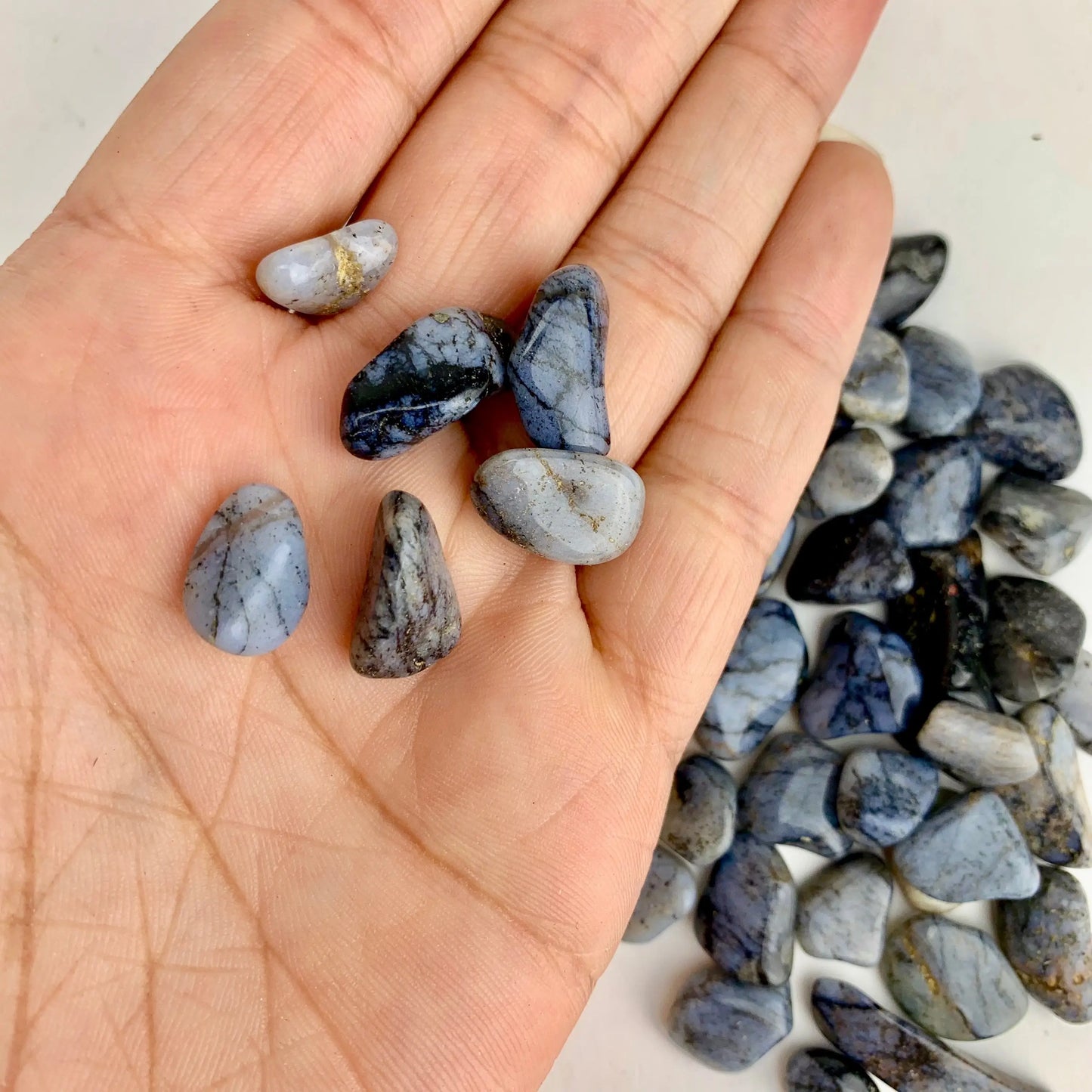 Shipping and Pick-Up Options

Select from affordable carbon-neutral shipping options or select free in-store pickup at our Woonsocket location. If you select pickup, an email will be sent to you when your order is ready for pickup. Pickup is available any time during normal business hours.

Make A Difference With Your Order

For every order over $20, we will donate enough to plant one tree through our partnership with a great organization. You can also choose to plant a tree with any order for only $1 at checkout through our other partnership.