Ferruginous/Hematoid Quartz | "Fire Quartz" / "Raspberry Quartz" (Raw)
Regular price
$4.00 USD
Sale price
$3.00 USD
Unit price
per
Sale
Sold out
♥ Amplifies Powers ♥ Balance/Peace/Harmony/Stability ♥ Removes Negativity ♥ Transmutes Negative Energies into a Positive ♥ Balances Mind, Body, Spirit ♥ Brings Clarity & Understanding of Emotions ♥ Enhances Focus/Concentration ♥ Helpful for ADD & ADHD ♥ Aids in Completing Projects/Staying on Task ♥ Grounding ♥ Calms Anxieties, Panic, and/or Hysteria ♥ Aids in Self-Worth & Self-Esteem
Chakras: Root, Sacral, Solar Plexus
Zodiac: Scorpio
Vibrates to Number: 7

Hematoid Quartz (Fire Quartz) contains both the amplification properties of Quartz with the balance and stability of Hematite. It is a highly energetic piece that can assist not only in removing negativity but also transforming and transmuting this energy into a positive and pure Universal light of love.

The combination of Quartz and Hematite balances the body, mind, and spirit. It brings a unique clarity and understanding of the emotions, helping to understand the difference between an unconscious reaction and a conscious response. Hematoid Quartz (Fire Quartz) also assists when Self Worth and Self Esteem are lacking.

Hematoid Quartz (Fire Quartz) enhances focus and concentration and would be especially helpful for those with ADD and ADHD. Those with short attention spans or have trouble completing projects would benefit from holding or carrying Hematoid Quartz (Fire Quartz). Use Hematoid Quartz (Fire Quartz) for grounding and balance when feeling scattered. It can also be used to calm anxieties, panic, and/or hysteria.

Physically, Hematoid Quartz (Fire Quartz) can be used in the treatment of blood disorders, to balance the chakras, boost the immune system, stimulate healing, strengthen liver and kidney functions, and cleanse toxins.
Approx. 3/4" to 1.5" per stone
Imported from Madagascar
Disclaimer: These statements have not been evaluated by the Food and Drug Administration. This product is not intended to diagnose, treat, cure or prevent any disease. 
Sold as a Curio. For external use only.

 Not for consumption. 
Share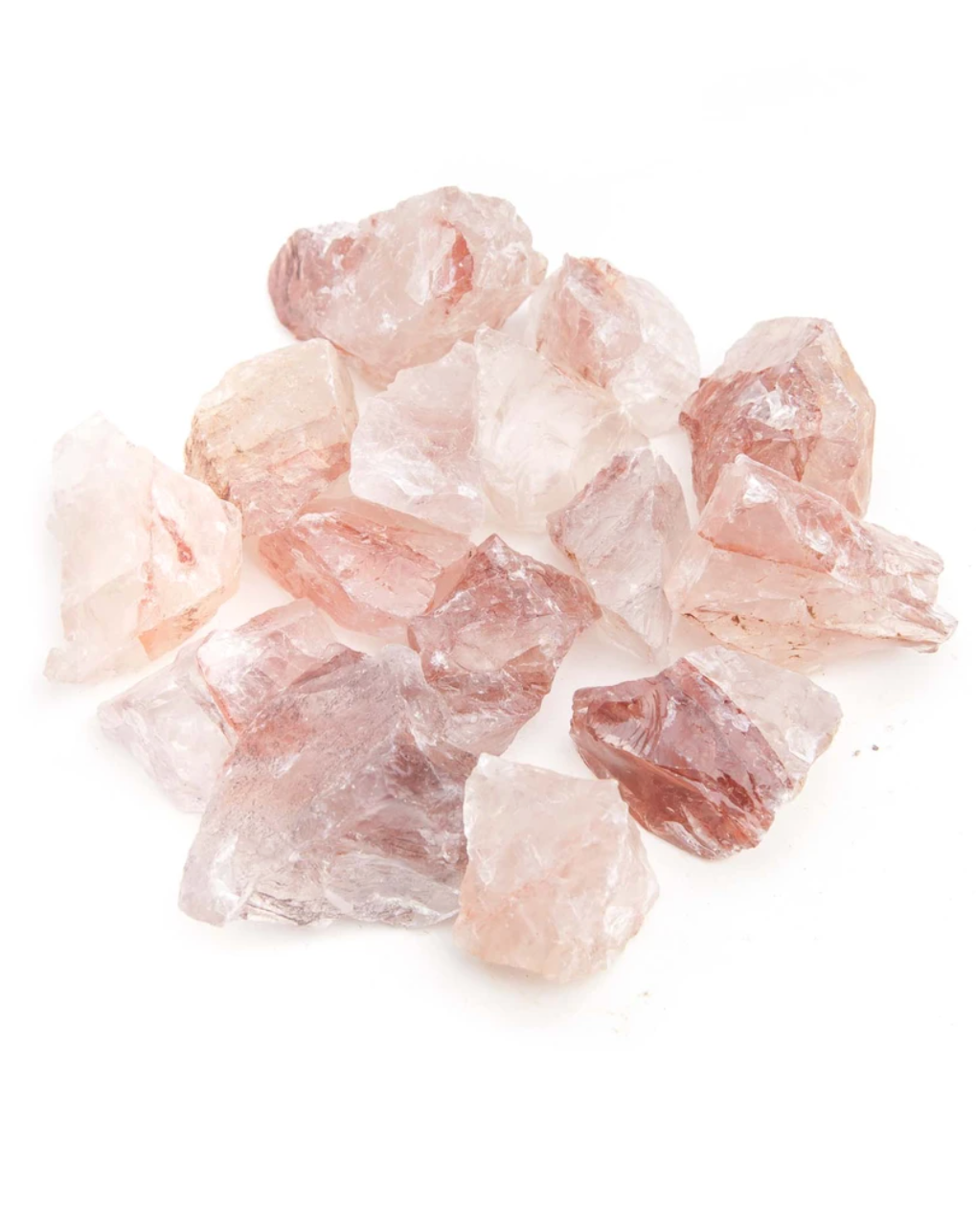 Shipping and Pick-Up Options

Select from affordable carbon-neutral shipping options or select free in-store pickup at our Woonsocket location. If you select pickup, an email will be sent to you when your order is ready for pickup. Pickup is available any time during normal business hours.

Make A Difference With Your Order

For every order over $20, we will donate enough to plant one tree through our partnership with a great organization. You can also choose to plant a tree with any order for only $1 at checkout through our other partnership.