Hot Foot Powder by Maeva Moonstar
Regular price
Sale price
$12.00 USD
Unit price
per
Sale
Sold out
This Hot Foot Powder is a powerful recipe blend crafted by Maeva from her personal grimoire to quickly and harmlessly rid you of negative influences and people. If you have bothersome enemies, undesirable neighbors, harmful/negative or abusive people, irritating co-workers, or any other situation or spiritual force that is negatively affecting you, this powder can help. The primary purpose of this powder is to provide a harmless way for users to rid themselves of negative people. 
HOW TO USE HOT FOOT POWDER: 
Sprinkle some in areas your subject frequents, such as where they walk or stand (either in a straight line or in the shape of a cross). Naturally, you may also opt to put some on chairs or other objects they use often. As you do this, walk backward while stating your intentions. A few hoodoo practitioners suggest that you should do this in an odd number of steps. When you are finished, turn your back. Do NOT look back! 
HOW TO USE HOT FOOT POWDER IN A SPELL OR RITUAL:
Carve the name of the individual or situation you wish to eliminate into a black wax candle

Use Hot Foot Power to dress the candle by lightly brushing a little powder onto the candle. This works best if you anoint your candle with oil (banishing oil, protection oil, hot foot oil, or olive oil).

Write your intentions on parchment paper or a brown paper bag, then anoint the center with Hot Foot Powder. Fold the paper away from you (with the crease closest to you).

Place your candle on a fire-safe plate or candle holder on top of your petition.

Finally, light the candle and recite Psalm 35. 
You will receive one glass 20mL bottle with a gold metal screw-on lid filled with Hot Foot Powder. 
Sold as a Curio. For external use only. 
Share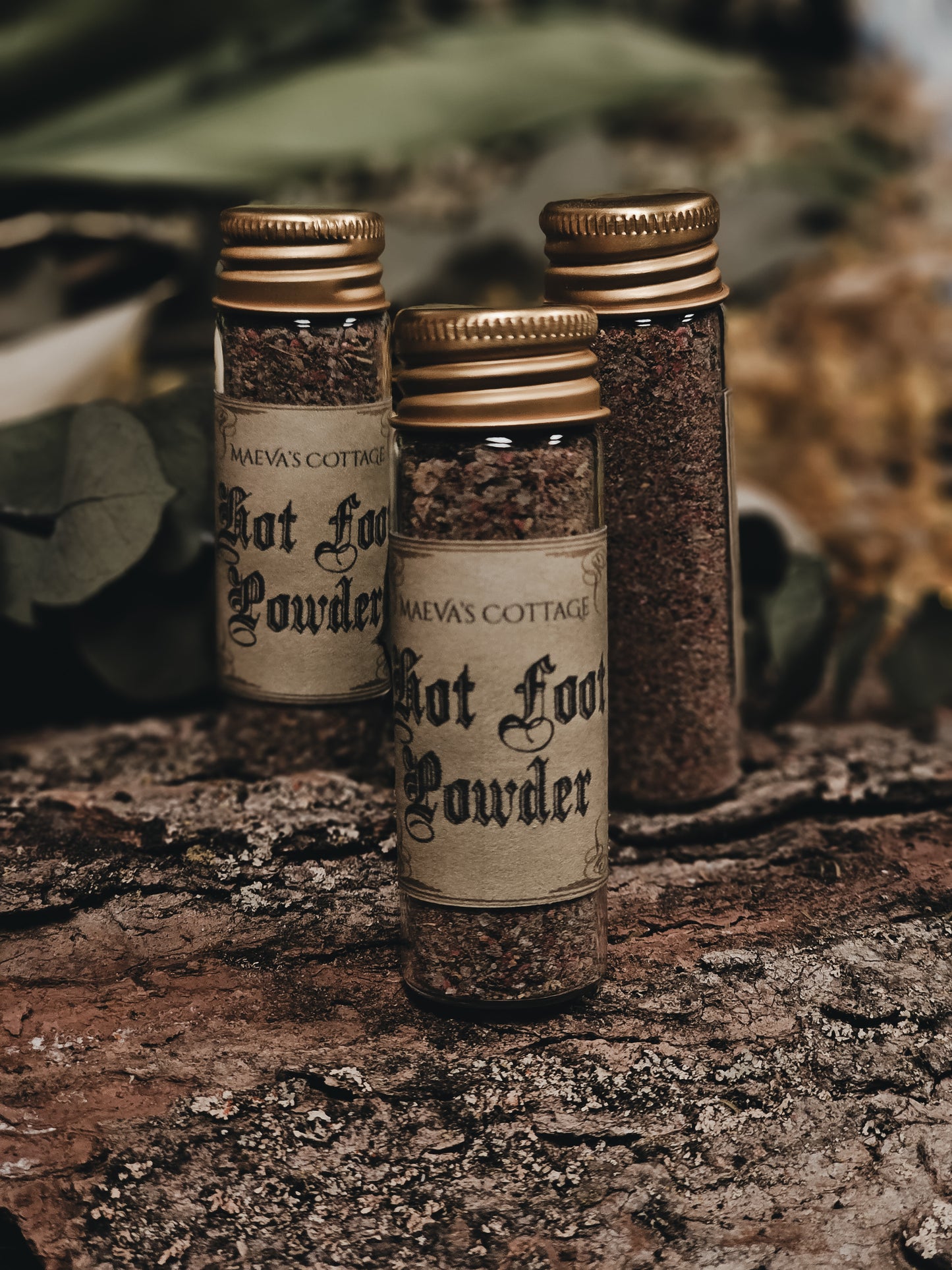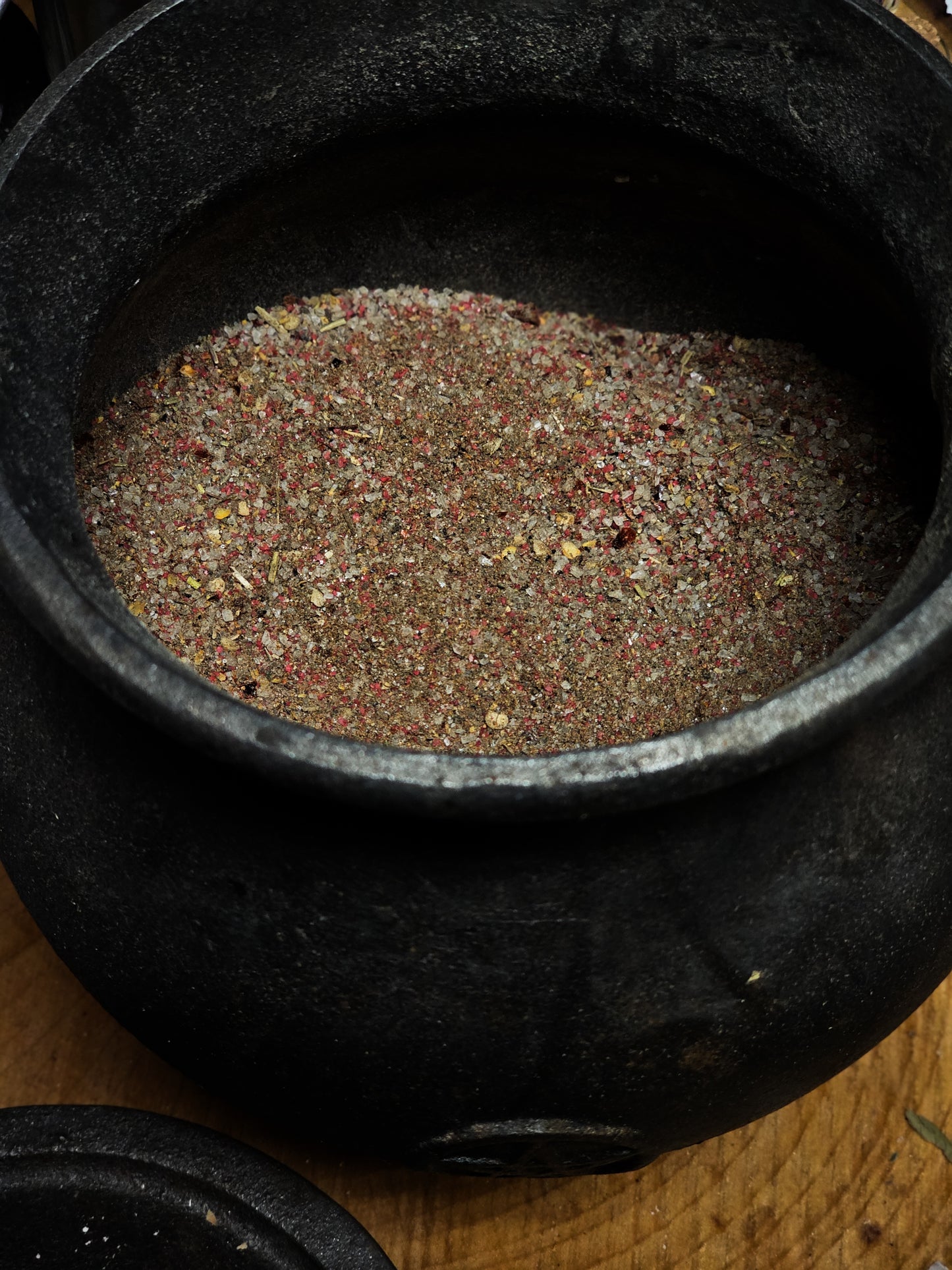 Shipping, Pick-Up, and Local Delivery

Select from affordable carbon-neutral shipping options, local same-day delivery for Woonsocket, RI and Blackstone, MA residents, or select free in-store pickup at our Park Ave location. If you select pickup, an email will be sent to you when your order is ready for pickup. Pickup is available any time during normal business hours.

Make A Difference With Your Order

For every order over $20, we will plant 1 tree through our partnership with Sprout. For every PRIDE product purchase, we will donate 100% of its proceeds to Youth Pride RI, Inc. For every Supports Africa product, we will donate 100% of the proceeds to the children of Kenya through Humanium. For every Wolf Fur purchase, we will donate 50% of proceeds to the Southern Ohio Wolf Sanctuary.
Sprout Total Count Banner Will Appear Here After Save