Red Jasper Pendulum
Regular price
$14.00 USD
Sale price
$12.00 USD
Unit price
per
Sale
Sold out
♥ Relaxation ♥ Contentment ♥ Compassion ♥ Nurturing ♥ Consolation ♥ Tranquility ♥ Healing ♥ Completion
Jasper is a variety of Chalcedony, which is a microcrystalline variety of Quartz.
Zodiac - Leo, Virgo, Scorpio
Planet - Mars
Element - Fire
Vibration - Number 6
Typical colors - brown, red, orange, yellow, green
Jasper is known as the "supreme nurturer".  It sustains and supports through times of stress, and brings tranquility and wholeness.  Jasper provides protection and absorbs negative energy.  It balances yin and yang.  Jasper clears electromagnetic and environmental pollution, including radiation.  It encourages honesty with one's self.  Provides courage to assertively tackle problems.  Aids quick-thinking and promotes organizational abilities.  Jasper stimulates the imagination and transforms ideas into action.  Prolongs sexual pleasure.  It supports during prolonged illness and re-energizes the body.
In addition to the generic healing properties of Jasper, specific colors and forms have additional attributes:
Red Jasper
Chakras - Base Chakra
Element - Fire
Vibration - Number 6
Red Jasper is gently stimulating and also an extremely protective stone.  It can neutralize radiation and other forms of environmental and electromagnetic pollution.  Red Jasper rectifies unjust situations and grounds energy.  Brings problems to light and provides insights into difficult situations.  An excellent "worry bead", Red Jasper calms the emotions.  Aids in dream recall.  Cleans and stabilizes the aura.  A stone of health, Red Jasper strengthens and detoxifies the circulatory system, blood, and liver.
Jasper was often worn by Shamen to provide protection. It was considered a sacred stone during the performance of, and adherence to, the "old ways" of the Native American Indians. Red Jasper was thought to induce health and rebirth, bringing freshness in ideas and strategies to the holder.
Energy: Projective
Element: Fire
Planet: Mars
Chakra: Solar Plexus
Astrological Sign: Taurus
Vibrates to the number: 6
Powers: gently stimulating, grounds energy, brings problems to light before they become too problematic, provides insights into the most difficult situations, assists one in rectifying unjust circumstances, provides insight during meditation, communicates the message that all choices are singularly one's responsibility, assists in providing for rescue in dangerous situations, facilitates in dream recollection (through movie-like play black), prevents "set-backs" in disorders, assists in helping one to learn to progress and eliminate the aspects of digression, stimulates the base chakras and assists rebirthing, it cleans and stabilizes the aura (and strengthens your boundaries)
Approx. 8-10" total length

Each crystal is unique; shape, size, and clarity will vary

Imported from India
Share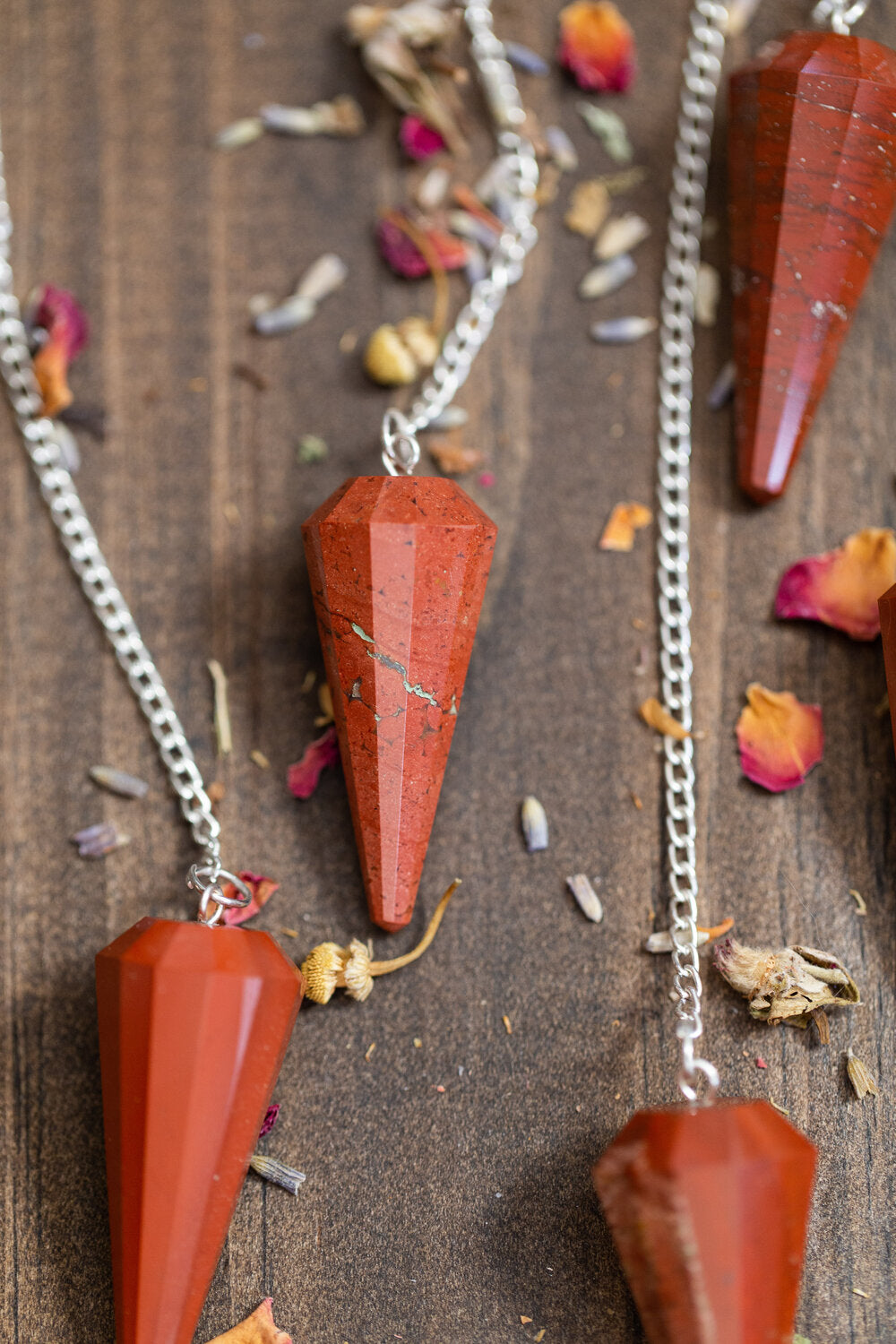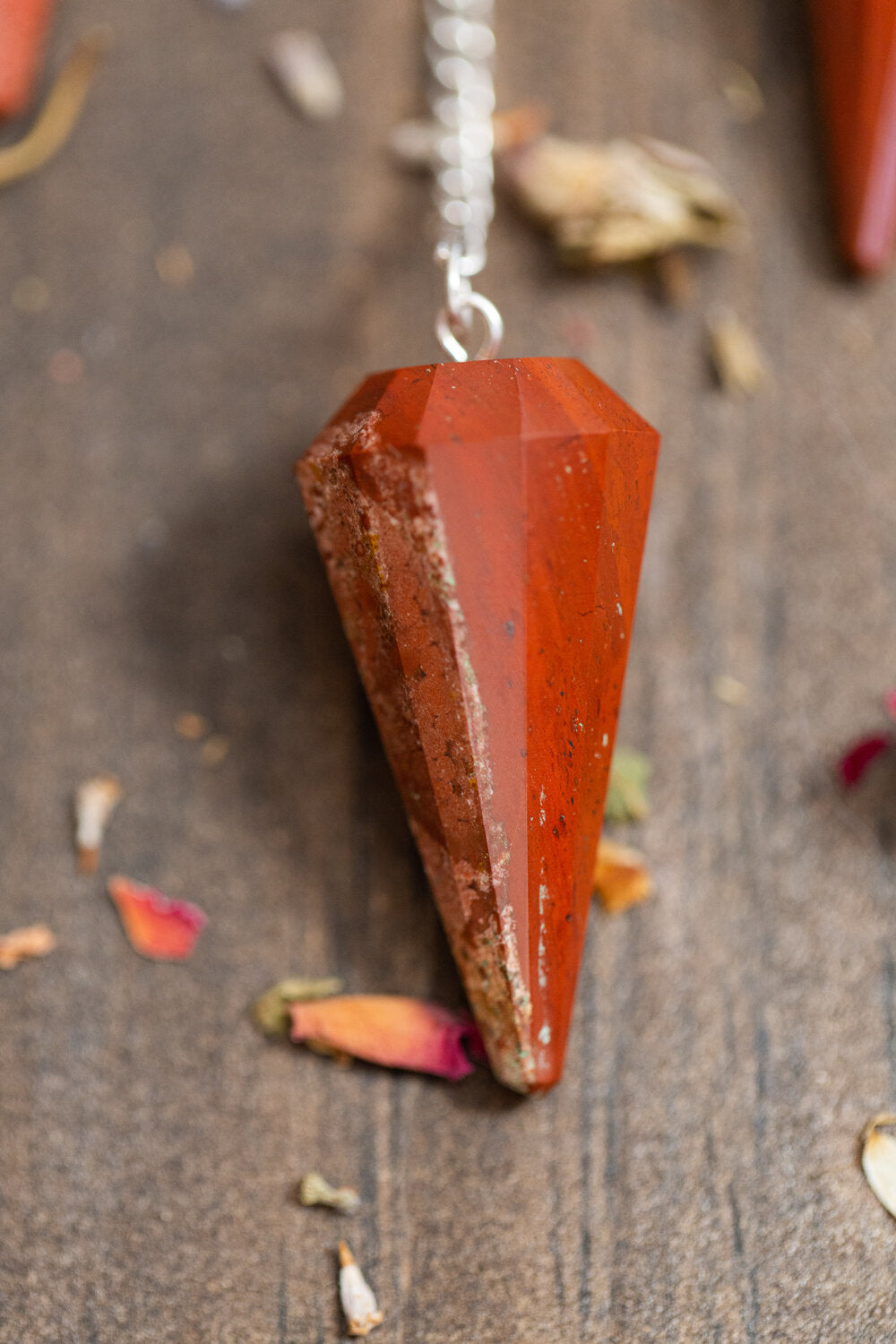 Shipping, Pick-Up, and Local Delivery

Select from affordable carbon-neutral shipping options, local same-day delivery for Woonsocket, RI and Blackstone, MA residents, or select free in-store pickup at our Park Ave location. If you select pickup, an email will be sent to you when your order is ready for pickup. Pickup is available any time during normal business hours.

Make A Difference With Your Order

For every order over $20, we will plant 1 tree through our partnership with Sprout. For every PRIDE product purchase, we will donate 100% of its proceeds to Youth Pride RI, Inc. For every Supports Africa product, we will donate 100% of the proceeds to the children of Kenya through Humanium. For every Wolf Fur purchase, we will donate 50% of proceeds to the Southern Ohio Wolf Sanctuary.
Sprout Total Count Banner Will Appear Here After Save