Ritual Herbs - Devil Pod
Regular price
Sale price
$3.99 USD
Unit price
per
Sale
Sold out
Devil Pods, also known as Bat Nuts, are said to be extremely powerful for driving away evil influences, energies, spirits, or vibrations.
Here are some simple, effective ways to work with this impressive plant:
To ward off Evil, Jinxes, Hexes and Witchcraft:
Anoint A Devil Pod with a Protective oil such as Protection, Hecate, Evil Eye, Dragon's Blood, Reversible, Unblocker, Jinx Removing, and/or Vampire.
Place on your window sills or above your doors to keep away evil from your home or business.
Carry Devil Pods in a red flannel bag for strong protection wherever you go. 
Hang on your rearview mirror or keep in the glove compartment to repel unwanted vibrations or energy from yourself while driving.
Place a Devil Pod next to any SPELL CANDLE to protect you and the work you are doing.
For Good Luck and Road Opening
Anoint with Van Van, Road Opener or any favorite money/prosperity oil. Carry in a Green or Gold Mojo Bag for luck.
Hang 8 Devil Pods over the entrance of the door with Red Satin Ribbon. 8 is a lucky number in Chinese Culture.
Price is for 1 pod
Share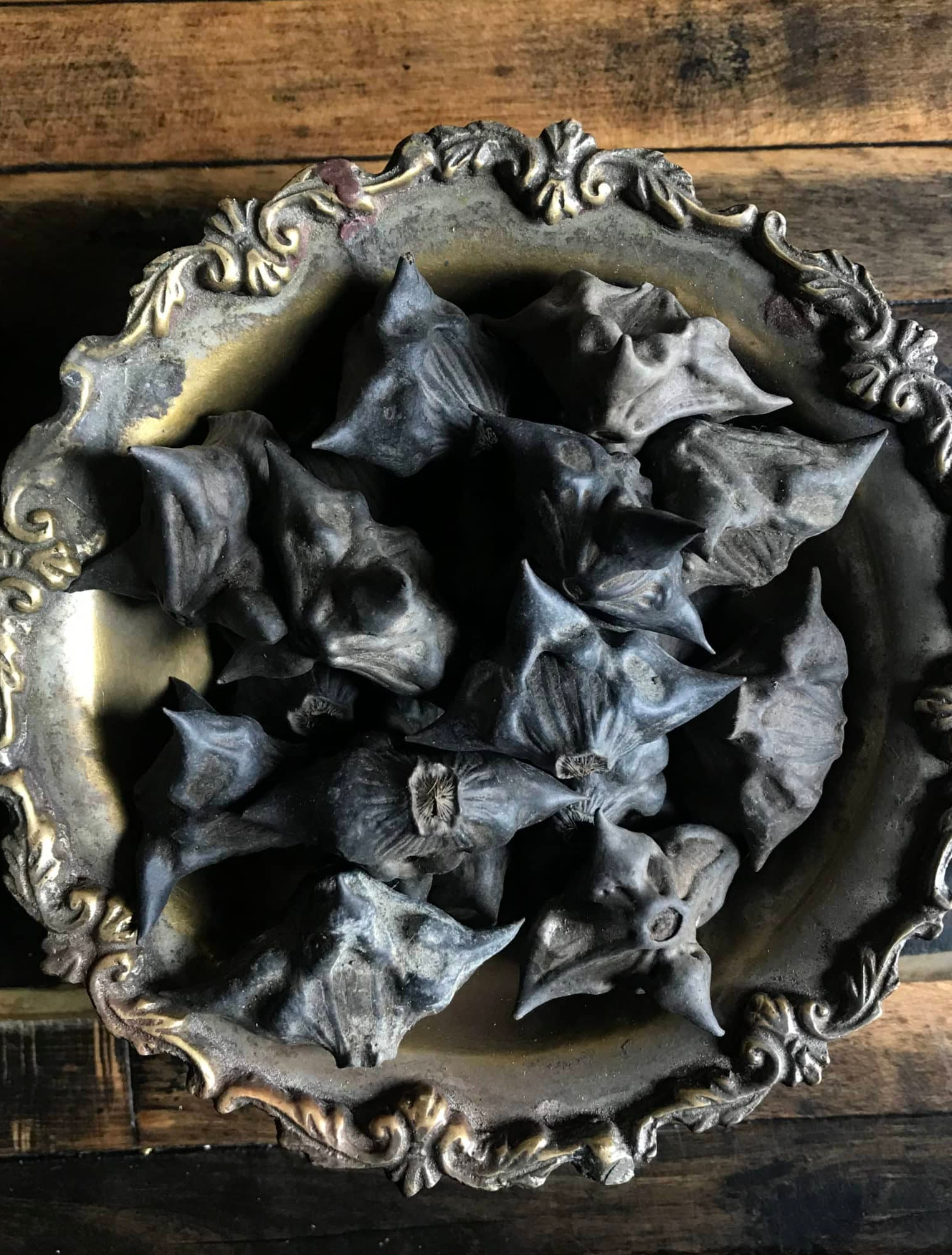 Shipping and Pick-Up Options

Select from affordable carbon-neutral shipping options or select free in-store pickup at our Woonsocket location. If you select pickup, an email will be sent to you when your order is ready for pickup. Pickup is available any time during normal business hours.

Make A Difference With Your Order

For every order over $20, we will donate enough to plant one tree through our partnership with a great organization. You can also choose to plant a tree with any order for only $1 at checkout through our other partnership.