Ritual Herbs - Hawthorn Berries
Regular price
Sale price
$3.99 USD
Unit price
per
Sale
Sold out
Element Associations: Fire
Planetary Associations: Mars
Astrological Associations: Aries, Sagittarius
Chakra Associations: Heart
Energy: Masculine / Expressive
Magical Properties: Protection, Happiness, Luck, Purification, Fertility
Healing Properties: Cardiotonic, Diuretic, Antioxidant, Circulatory Tonic, Reduce Blood Pressure

Said to have formed the crown of thorns placed upon Jesus' head, the Hawthorn plant has long been viewed as sacred and understood to be a symbol of renewal. Physiologically, the hawthorn plant - especially the berries - is used to regulate the cardiovascular system via tea or wine, by way of reducing blood pressure and increasing circulation to the heart and brain. Used with honey as a brewed tea, Hawthorn is great for soothing sore throats naturally. 

Magically, the hawthorn plant is predominantly used as an herb of protection and purification. Most often, the plant is brewed as tea, which is then consumed and sprinkled around the home to protect it from evil spirits. Adding some of this tea to your mop water is an effective way to purify your home and raise its spiritual vibration. To attract luck, place hawthorn berries on your altar, and to promote happiness within yourself, wear hawthorn berries as an amulet. 

Hawthorn is also said to be sacred to Fairies, included in Britain as one of three trees associated with Fairies; "Oak, Ash, and Thorn". If you encounter all three trees growing together, it is believed to allow Fairies to be seen in that area. 
**Always consult a physician before using herbal products, especially if you are pregnant, nursing, or on any medication(s). These herbs, resins, roots, flowers, and powders are meant to be used for spell and ritual work.
Share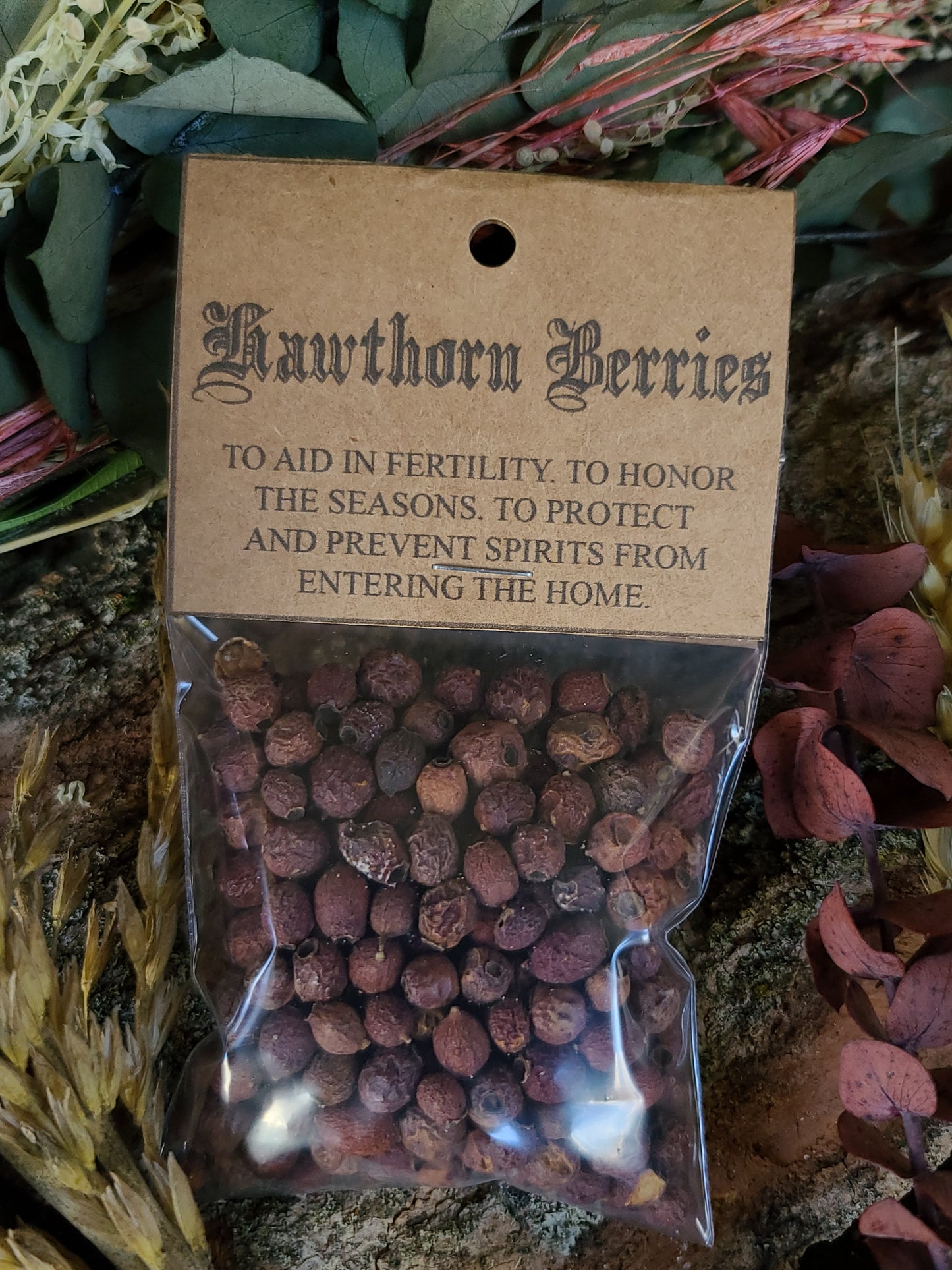 Shipping and Pick-Up Options

Select from affordable carbon-neutral shipping options or select free in-store pickup at our Woonsocket location. If you select pickup, an email will be sent to you when your order is ready for pickup. Pickup is available any time during normal business hours.

Make A Difference With Your Order

For every order over $20, we will donate enough to plant one tree through our partnership with a great organization. You can also choose to plant a tree with any order for only $1 at checkout through our other partnership.