White Sage, Blue Sage, and Yerba Santa Smudge Bundle
Regular price
Sale price
$6.00 USD
Unit price
per
Sale
Sold out
For wisdom, good luck, protection, cleansing, self-love, personal growth, healing
Smudging is an excellent way to energetically cleanse a space from unwanted and negative energies and vibrations. Smudging invites positive energy. This ancient tradition creates transformation and blesses a space and the inhabitants.
Sage is used for promoting wisdom and bringing in good luck. It builds emotional strength and may help to heal grief. Magickally, Sage is associated with protection and the granting of wishes.
Yerba Santa is regarded as a holy herb in Native American and Spanish cultures. Use it to create a shield around you to bounce off negative vibes. Can also be used to cleanse and heal the heart following trauma. Self-Love & Growth.
Properties: Prosperity, purification, home protection, energetically cleanses spaces, invites positive energies, associated with the wisdom of the Crone
Planet: Jupiter, Moon
Element: Air, Earth
Scent Profile: Woody, herbaceous, sweet (sometimes fruit, nutty, or lemony)

* *Smudge Bundles are NOT for consumption * *
Share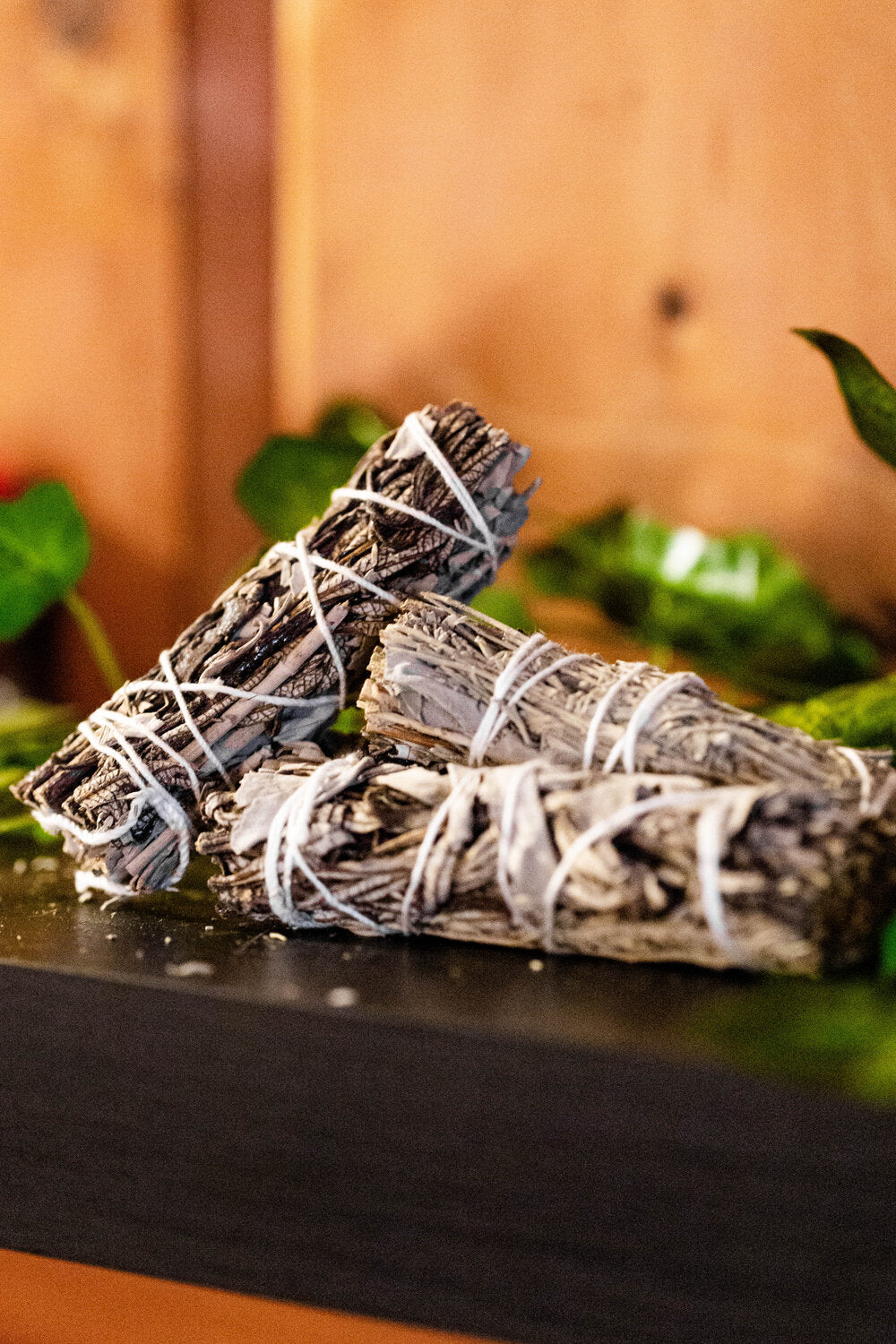 Shipping and Pick-Up Options

Select from affordable carbon-neutral shipping options or select free in-store pickup at our Woonsocket location. If you select pickup, an email will be sent to you when your order is ready for pickup. Pickup is available any time during normal business hours.

Make A Difference With Your Order

For every order over $20, we will donate enough to plant one tree through our partnership with a great organization. You can also choose to plant a tree with any order for only $1 at checkout through our other partnership.